Country Girls Espresso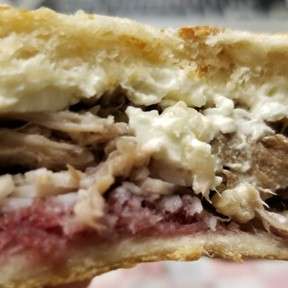 The Foodmales visit Springfield's most confusing coffee spot, which is actually a Cuban sandwich shop, but is also a coffeeshop?? Anyway, they try to get to the bottom of it, and silliness ensues.
Also: a special Wed You Eatin'--yes, Wed--with copious cake and pie talk, plus a short new segment called Movie Meals, and The Foodmales' Food Mail, sort of, in which the fellas address a listener complaint with tremendous empathy and seriousness.
BONUS CONTENT ALERT: In a special unedited aftershow segment, Dan and Andy discuss watching Modest Mouse perform at the Shrine Mosque the evening previous to recording.